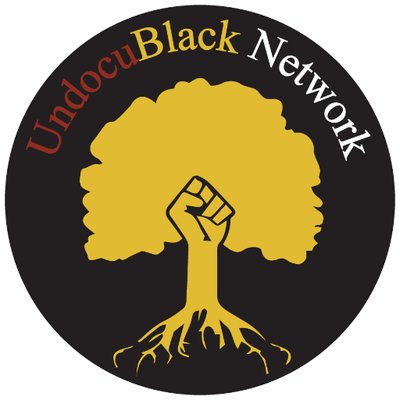 PRESS STATEMENT
FOR IMMEDIATE RELEASE
For more information, contact:
Rachel Koelzer, NAKASEC Action Fund, rachel@nakasecactionfund.org
Bethelhem T. Negash, UndocuBlack Network, bethelhem@undocublack.org
Undocu-led Organizations Respond to the Parliamentarian's Third Recommendation: "This Changes Nothing. Vice President Harris, Disregard the Parliamentarian!"
Washington, D.C. — On December 16, Senate parliamentarian Elizabeth MacDonough again recommended excluding any sort of immigration relief from the budget. This is the third time she has advised against immigration; the first two times against any permanent solutions, and now against any temporary and hollowed-out provisions. As The Hill wrote previously, the parliamentarian has, since the beginning, 'made it abundantly clear how eager she was to get to 'no,' despite ample precedent and a strong rationale that would allow for the immigration proposal to be included in a reconciliation bill.
Grassroots organizations led by and representing impacted community members (those without citizenship) released the following statement in response:
NAKASEC AF Digital Organizer and impacted community member, John Kim: "It's unsurprising that the unelected parliamentarian continues to show her aversion to fulfilling the duties of her appointed role. Fortunately, Vice President Harris can and must ignore the parliamentarian's arbitrary opinions and include a pathway to citizenship in the federal budget package. Immigration passes the Byrd Rule and is therefore considered to be aptly included in the federal budget reconciliation. Democrats, stop hiding behind irrelevancies and pass a pathway to citizenship this year."
UndocuBlack Community Engagement Coordinator and DACA recipient, Ronnie James: "Once again we are in a moment where the lives of millions of immigrants rests on the shoulders of Democrats who have been promising our communities a lasting solution but cowering when it comes to deliver in action. A permanent solution for our community is what we have long advocated for and it's what has been promised. Green cards are the only solution that will provide relief and guarantee our human right to grow. Parole is not a permanent solution. Should parole pass, it joins a host of other temporary fixes that have placed millions of people deeper into limbo. It is absurd to continue passing temporary solutions that do not solve the issue. What would be the fate of our communities after 10 year of parole? We've already done the work and articulated a five point process for Congress to deliver on their promises. The time to act and be bold in action is now."
NAKASEC Action Fund Organizing Director and impacted community member, Jung Woo Kim: "Our community members are clear: we must have a pathway to citizenship. We cannot work, dream, or live fully when our lives are threatened — and without citizenship, they are always threatened. Our communities need permanent solutions — need a pathway to citizenship, NOW. We shaved our heads on October 5 and held a week-long 24-7 vigil outside of the Vice President's home to display our commitment and determination. This isn't an abstract argument for us. Our bodies, our lives, are at stake. President Biden and Vice President Harris, our communities showed up for you in 2020 — now is your time to show up for us."
Background: Current immigration law contains a provision called "registry" that allows certain immigrants who are long-term residents of the United States and who are undocumented or under a temporary immigration status to "register" for Lawful Permanent Resident status. The last time the registry date was updated was in 1986, for certain immigrants who arrived prior to January 1, 1972. The most recent proposal is a temporary program known as parole-in-place. While it can provide some protection for some immigrants until 2031, it remains a temporary program that excludes many. The Vice President of the United States is also the Presiding Officer of the Senate, and in that role holds ultimate decision-making authority. Vice President Harris can disregard the parliamentarian's advice, uphold the will of 79% of Americans, and ensure a pathway to citizenship is created for millions of people.
To learn more about how the Senate and Vice President, as Presiding Officer of the Senate, can pass a pathway to citizenship this year, visit www.disregardtheparl.org
###
The NAKASEC Action Fund engages in policy and legislative advocacy to protect and strengthen the nation's laws and policies regarding civil rights, immigrant rights and human rights.