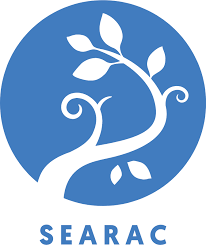 FOR IMMEDIATE RELEASE:
January 27, 2020
CONTACT:
Sam Yu | NAKASEC | syu@nakasec.org | 213-703-0992
Elaine Sanchez Wilson | SEARAC | elaine@searac.org | 202-601-2970
Sophia Qureshi | SAALT | sophia@saalt.org
On Third Anniversary of Muslim Ban, Asian American Organizations Say Pass NO BAN Act
Washington, DC – Three years ago today, the Trump Administration placed a travel ban on several Muslim-majority nations that has continued to separate and displace thousands of Muslim families in the United States. The impact of the ban has also prevented individuals from accessing medical treatment, along with educational and professional opportunities.
To counteract the Muslim Ban, Congresswoman Judy Chu introduced the NO BAN Act last year, which would end this ban and any other bans based on religous discrimination. This year, as the White House threatens to expand the Muslim Ban to include an additional seven countries to the list, we stand united in urging Congress to pass H.R. 2214 NO BAN Act to ensure the Trump Administration's agenda of discrimination can go no further.
Becky Belcore, Director of NAKASEC, expressed:
"To deny entry into the United States based on religious affiliation or racial identity is racist and discriminatory. Trump's first iteration of the Muslim Ban singularly targeted Muslim majority countries. This rumored expansion strikes at mainly non-white majority countries. Trump's institution of the Muslim Ban is couched in moral bankruptcy, Islamophobia, and White Supremacy. We as a society and community must do better. We must reject these racist, anti-Muslim policies and ensure that such bans can never exist by passing the NO BAN Act!"
Lakshmi Sridaran, Interim Executive Director of SAALT, said,
"Institutionalized racism like the Muslim Ban has not only directly impacted thousands of Muslims whose lives were torn apart because of this racist ban, but it has emboldened white supremacists, sanctioning their violence aimed at black and brown communities. Since the Muslim Ban was announced, we have tracked at least 350 incidents of hate violence targeting Muslims and those racialized as Muslims, and 200 instances of xenophobic and/or Islamophobic rhetoric from media and elected officials. As this Administration threatens to expand the destructive Muslim Ban and issue additional bans on pregnant women and immigrants without health insurance, we must stop this from going any further by demanding Congress pass the NO BAN Act immediately. "
Quyen Dinh, executive director of the SEARAC, said, "Southeast Asian American communities remain steadfast in our support of Muslim American communities and continue to denounce the Muslim Ban. We must protect the integrity of our immigration system by fighting against discrimination and intolerence with equity and justice. We stand with the Asian American and immigrant rights community by calling on Congress to pass the NO BAN Act to prevent further biases in our laws and ensure that communities across the country can continue to reunite with their loved ones.
###
For NAKASEC photos and video, please follow us on Facebook and Twitter (@nakasec)
Founded in 1994, the National Korean American Service & Education Consortium (NAKASEC)'s mission is to organize Korean and Asian Americans to achieve social, economic, and racial justice.  NAKASEC maintains offices in Annandale, Virginia, Chicago, Illinois and Los Angeles, California. NAKASEC has affiliates in Chicago (HANA Center), Los Angeles and Orange County (Korean Resource Center), and Virginia (NAKASEC VA).